High-fidelity prototypes give a sense of a final solution. Their aim is to represent the closest resemblance to the end product — both in terms of functionality and design details. They can be clickable, which means it's possible to test and interact with the product before the development stage begins. This gives a great opportunity to introduce any necessary changes and adjustments.
Hi-fi prototypes we make are perfect for stakeholders and partners because they can see how their product might work after it's released. Based on them, our developers are able to estimate the development process as well.
High-fidelity screens

High-fidelity prototypes
Interface animation

Microinteractions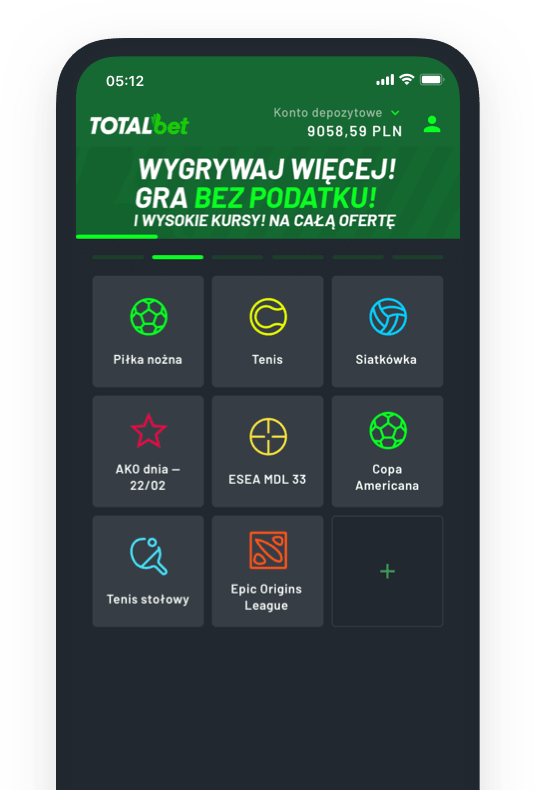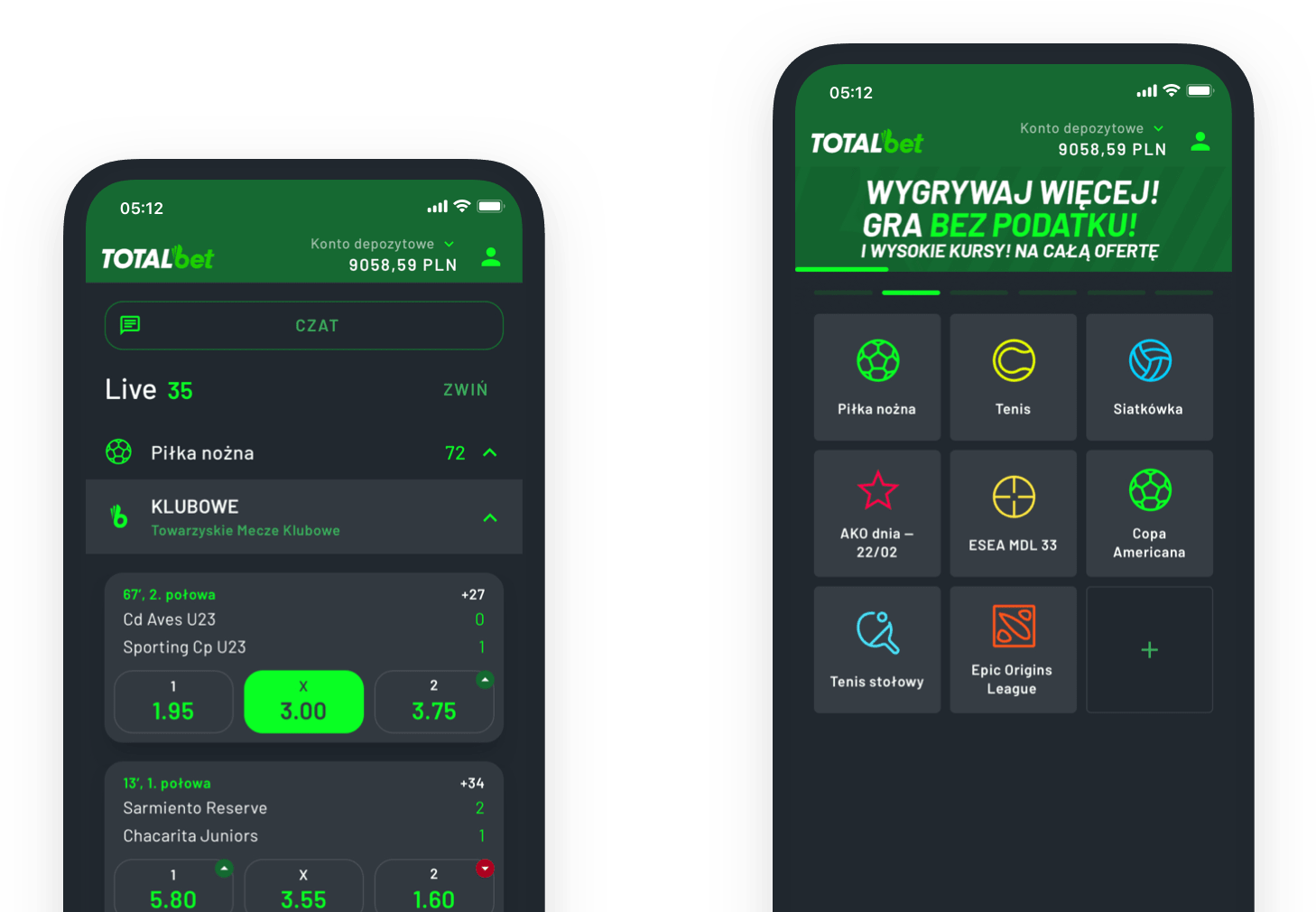 Case study
TOTALbet is a legal Polish bookmaking company established in 2017. It offers the possibility of betting online and stands out on the market with quality in a modern system.
Our work is based on six pillars
1. Constant communication
We stay in constant touch with our partners in order to ensure rapid feedback and make decisions faster, which let us produce even better software.
2. Product prototyping
Thanks to prototyping, we are able to present to you how the product will work after the development process. It helps us lay a solid foundation for your project.
3. Functional design
Our apps not only work perfectly, but they need to look great too. By having pro graphic designers on board, we can guarantee that your application will be both functional and pleasant to look at.
4. Advanced programming
Brilliant developers are our greatest asset. We love challenges and new experiences, so we are the people who will transform your ground-breaking ideas into serious products.
5. Quality control
We always make sure that the products we release are flawless, so the code that we develop is subjected to both automated and fully manual testing.
6. Support and feedback
Since we strive for a friendly and professional cooperation, our partners can always count on our feedback and help during the decision-making process.
Check other projects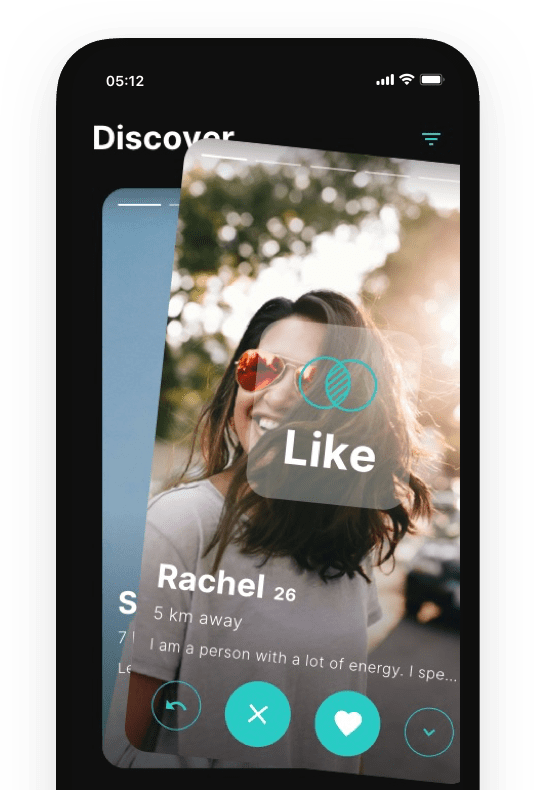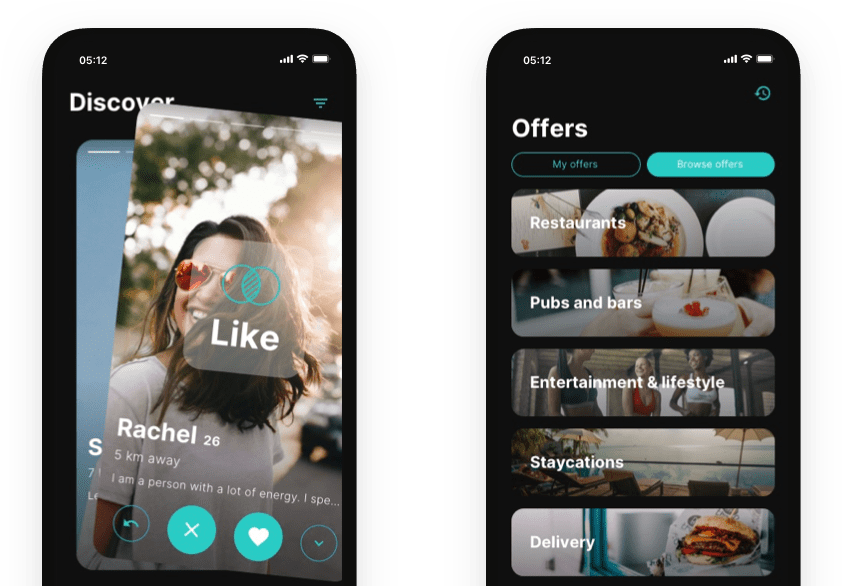 This app for our Dubai client aims to match people and enables them to chat and arrange meetings, also in groups. It brings different people together and provide them with opportunities to benefit from social media and influencer marketing.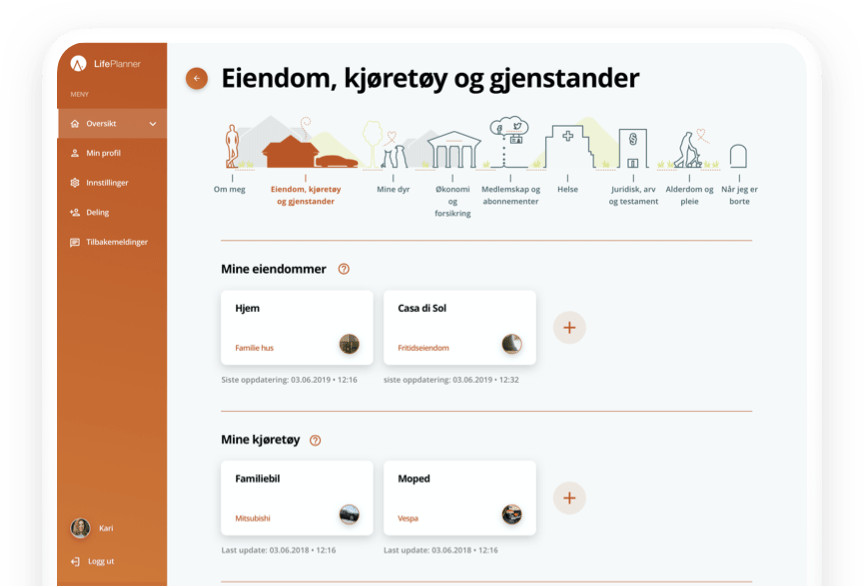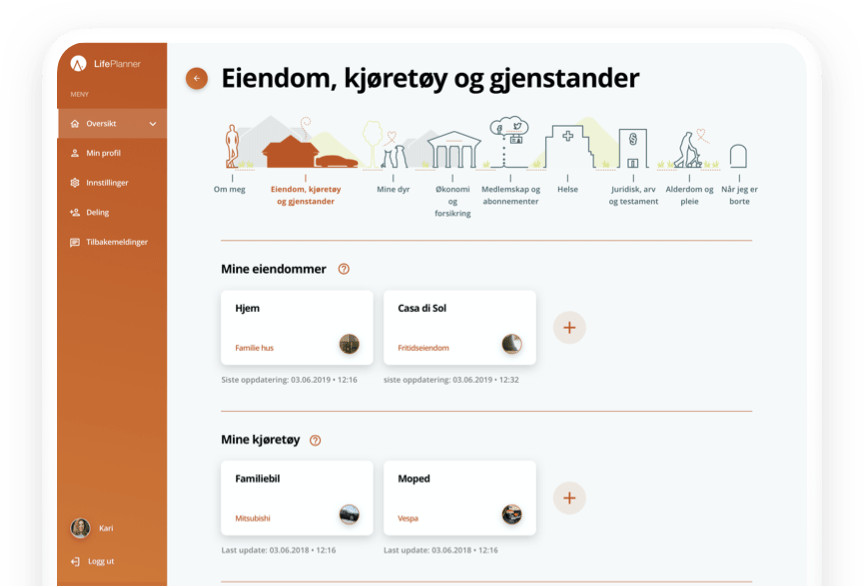 When a situation arises, such as a serious illness or death, it is very difficult to gather all the necessary information by the family and loved ones so that they can take care of everything that needs to be done. That is why LifePlanner has been created to make it easy.
Tools we use for high-fidelity clickable prototypes