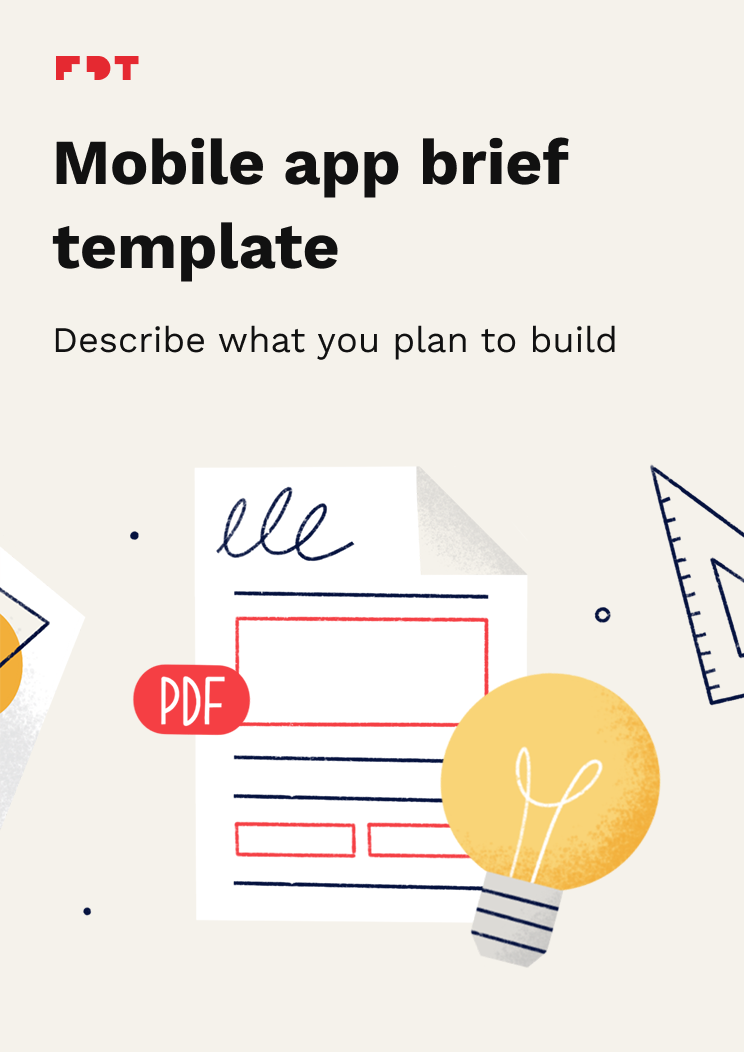 When looking for a tech partner to build your mobile app, it's a good idea to describe your project in detail. This will give the software agency a good understanding of your business and speed up getting an estimate.
The company you are considering partnering with will understand your end goal, the market you operate in, and the idea. This will allow them to select the right tools and technologies to build your app. And all this to create a product that meets your expectations.
Download the mobile app brief template with an example for free!