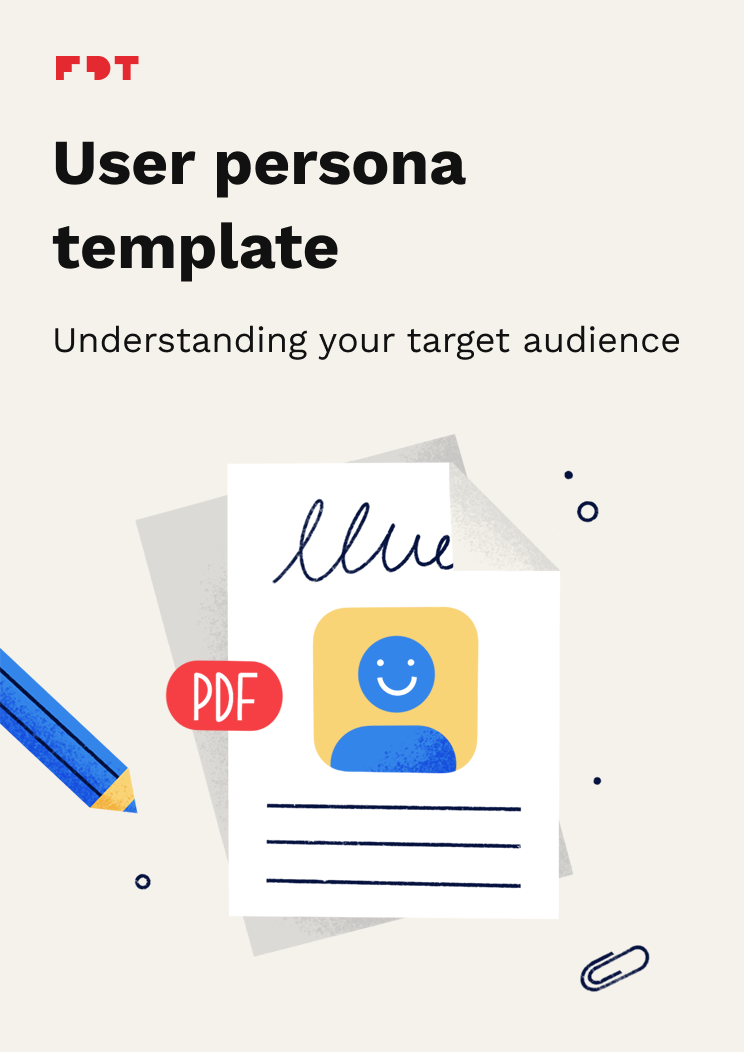 If you want to create an app that is perfectly tailored to users' needs, you need to understand your target audience — who they are, what their motivations for using your product are and what problems you should solve.
There is a simple exercise to make this process easier — creating user personas (also known as buyer personas).
At the stage of business analysis and evaluating the chances of success of your project, it is worth thinking about the ideal type of users of your app.
To do this, it's best to get into users' heads, determine the preferences of your target audience as accurately as possible, preferably through deep user research, and use this data to guide the development of your app.
Get our user persona template for free — it will help you determine your target audience in a quick and easy way!
How to create user personas?
To do this, download and print the user persona template we prepared for you, grab a pen and fill the information! It would be best to prepare 2–4 different versions of your ideal customer examples.
Basic information

—

it will give you a broader perspective about your potential users and how you can fit into their lives. Collect such info:



Name

— a small thing, but it will help you feel that this is a real person

Occupation

— what is she/he doing for a living?

Age

— how old is she/he?

Location

— where does she/he live?
Personality

— what are their personality traits? Are they ambitious? Impulsive? Even such things can help you determine the design and features of your app.

Bio

— give your personas backstories. What is their everyday life like? What do they do in their spare time? How can you tailor your solution to their day?

Goals

— understand the end goals they want to achieve. What will achieving it result in? These are the main driving forces of your users and determine what the persona wants or needs to fulfill.

Motivations

— get inside your user's head and understand how they think, understand their real needs. Why do they want to achieve their goals?

Pain points and frustrations

— what are the main issues your personas face? Understanding them should impact the entire development of your app and you should be fully focused on providing them with the right solution.