Wielkareklama is an advertising agency offering direct printing and revolutionary UV printing services. They assist in producing prints such as invitations, ID badges, wristbands, advertising columns, posters, and much more.
Zamowreklame.pl is the website we created for our Partner to increase sales of advertising content printing services across all formats. It caters to Wielkareklama's clients interested in custom print services.
Challenge
The CEO of Wielkareklama approached us with the project to design an intuitive online store website targeted at small businesses seeking to order services from our Partner. Our Partner wanted to use a ready-made solution – the Focode engine – for implementing the website. We adapted to this requirement by ensuring the design aligns with its specifics. 
The website provides access to:
All products and services offered by Wielkareklama

A database of photos and graphics that clients can use in their projects

A company blog

An FAQ section

Project inspirations from various industries

Company contact information.
Project's scope
We conducted brief workshops with our Partner to understand their business needs, prepared the list of the website's required elements and competitor analysis. This allowed us to create the UI/UX design of the website aligned with the Focode engine.
We also took care of the project management during the workshop and design phases.

Solution
We created a distinctive UI/UX design that sets our Partner's website apart from competitors, despite the limitations of a pre-built engine.
Technology stack
Our team
UI/UX designer

Project Manager
Communication
We always strive to tailor communication channels to the project's attributes and our Partners' preferences as best as we can.
In this project, the communication with our Partner primarily occurred through communication in the design tool (Figma) and occasionally on Slack conversations. Project management was carried out using Jira.
Check other projects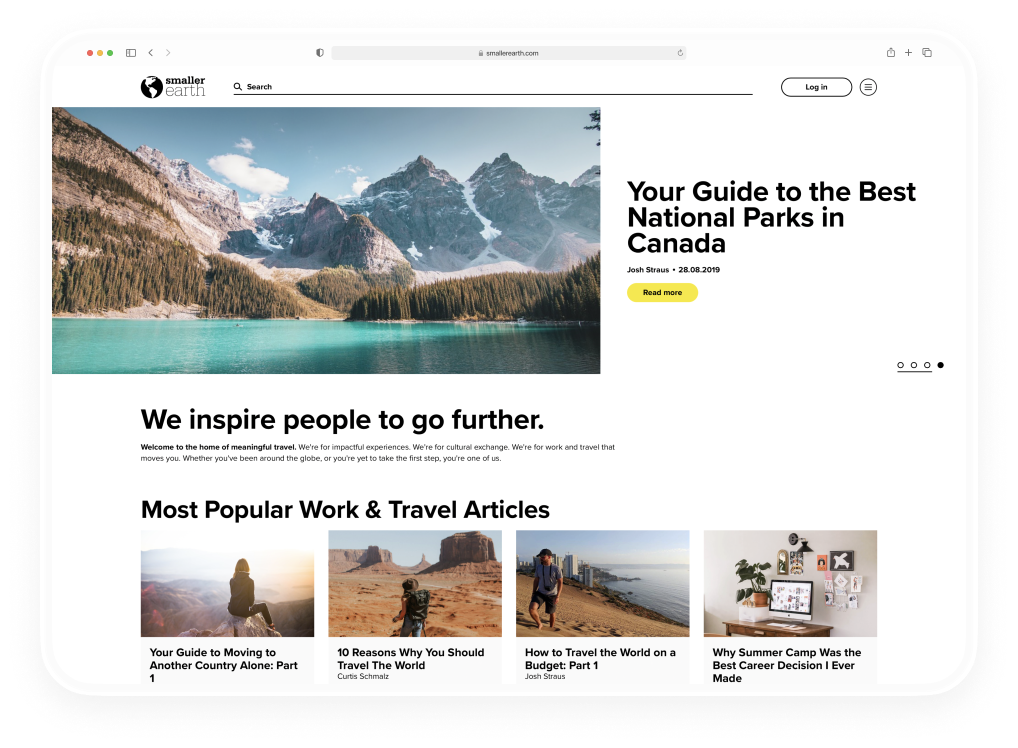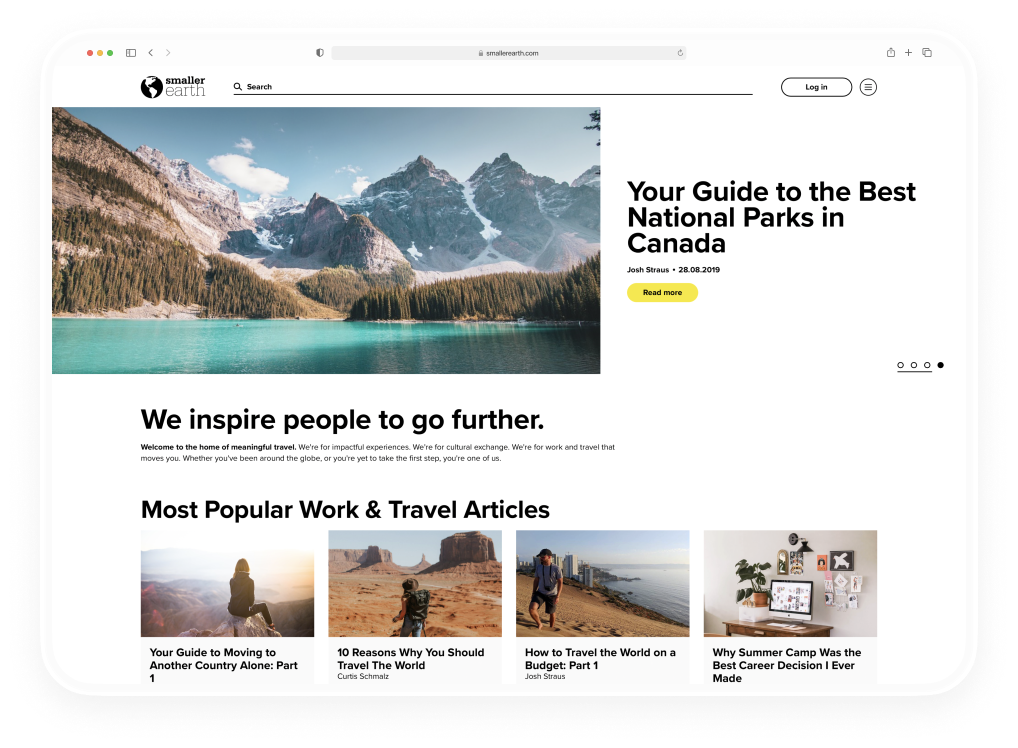 It all began back in 1999 with Camp Leaders, inspired by the experience of Chris Arnold who has just come back from a camp in America. Now, Smaller Earth is a work and travel programs provider with a mission to change the world by inspiring people to go further. Check out the website we designed for them!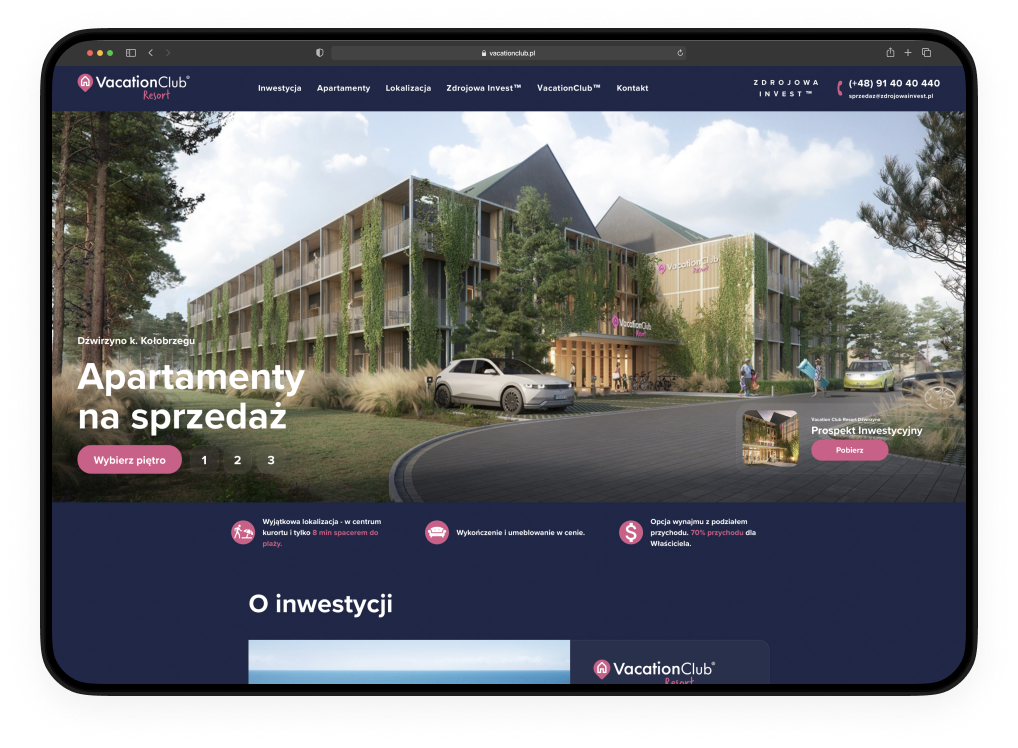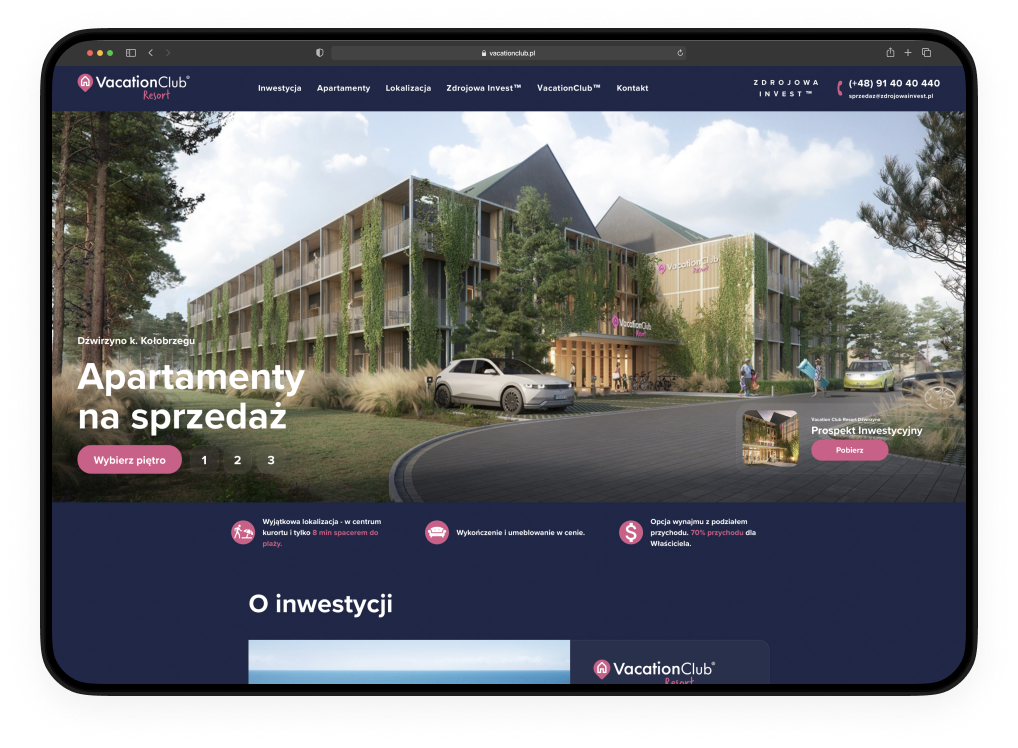 VacationClub Resort is a modern apartment complex located in Poland. We've built a website for our Partner to attract potential buyers interested in purchasing apartments by the Baltic Sea and motivate investors to consider this investment.