In FDT, we always strive for making the best products for our partners. That is why we offer UI and UX development to polish their products. 
UI development is the process of improving an app or website in terms of its design. If you think that the visual representation of your existing product is not on the proper level, we can make it look better.
On the other hand, if you are not happy with how your product works, the interaction with it is not satisfactory, here comes the UX development. We can restructure your app or place its elements differently in order to fix the overall experience of using it.
Paper prototyping

Project wireframing

Low-fidelity prototypes

High-fidelity prototypes
Information architecture

Market research

Interface animation

Microinteractions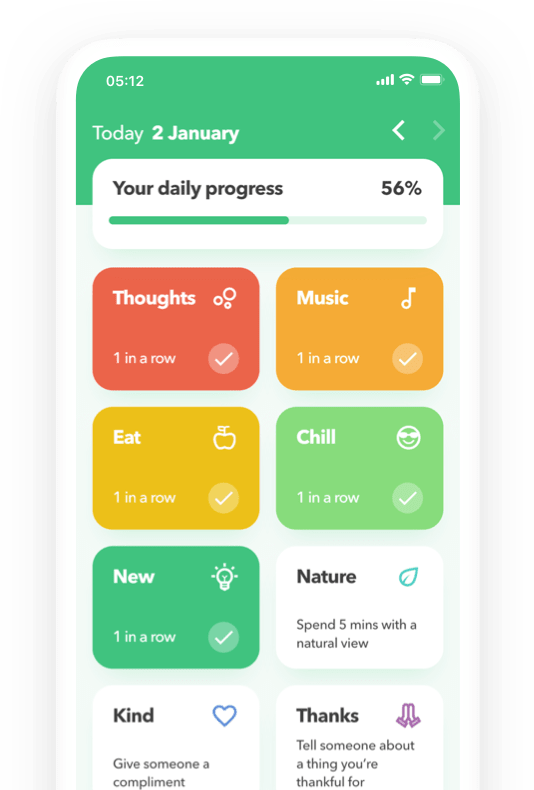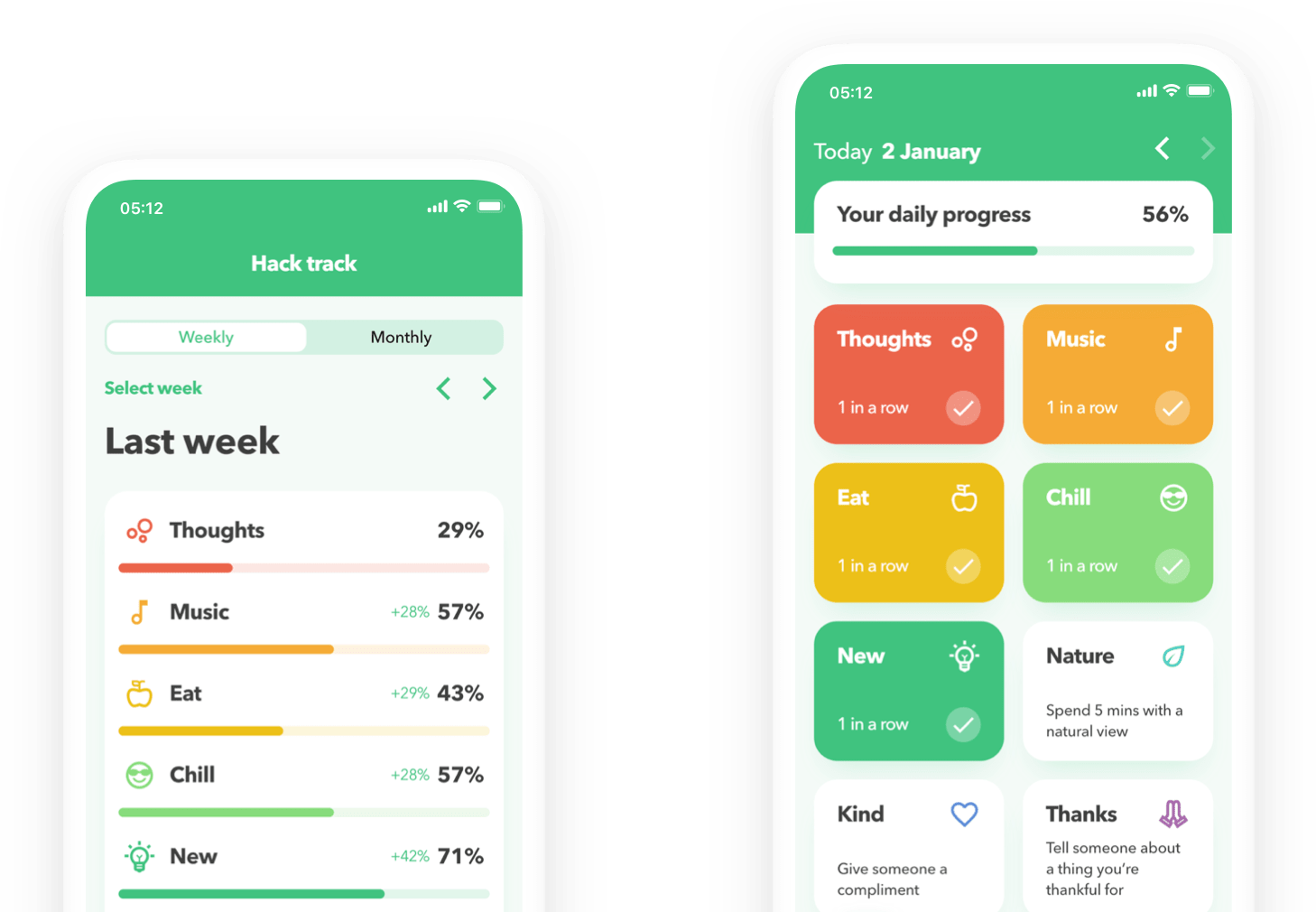 Case study
WellSenz is a Flutter based app created as a part of a promotion campaign for the book "18 Wellbeing Hacks for Students: Using Psychology's Secrets to Survive and Thrive". It is a tool which helps to build a routine of positive habits that enhance wellbeing.
Our work is based on six pillars
1. Constant communication
We stay in constant touch with our partners in order to ensure rapid feedback and make decisions faster, which let us produce even better software.
2. Product prototyping
Thanks to prototyping, we are able to present to you how the product will work after the development process. It helps us lay a solid foundation for your project.
3. Functional design
Our apps not only work perfectly, but they need to look great too. By having pro graphic designers on board, we can guarantee that your application will be both functional and pleasant to look at.
4. Advanced programming
Brilliant developers are our greatest asset. We love challenges and new experiences, so we are the people who will transform your ground-breaking ideas into serious products.
5. Quality control
We always make sure that the products we release are flawless, so the code that we develop is subjected to both automated and fully manual testing.
6. Support and feedback
Since we strive for a friendly and professional cooperation, our partners can always count on our feedback and help during the decision-making process.
Check other projects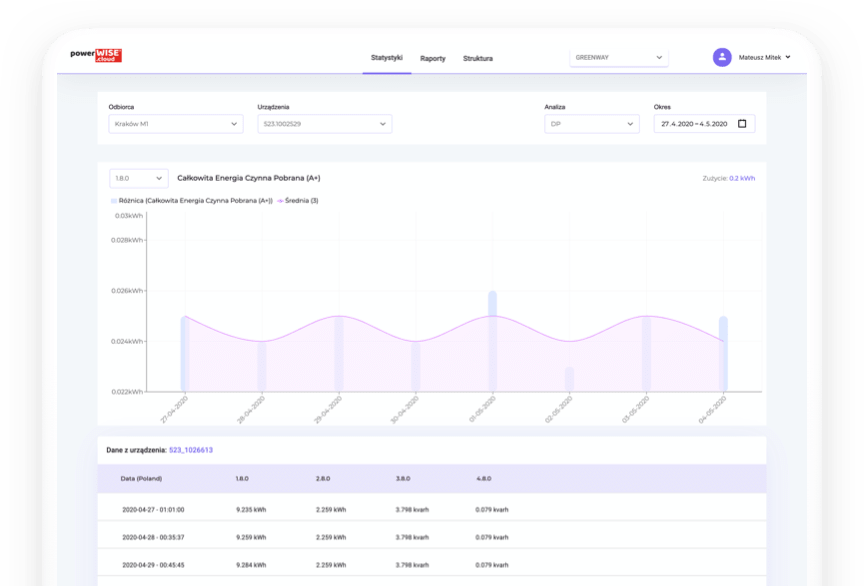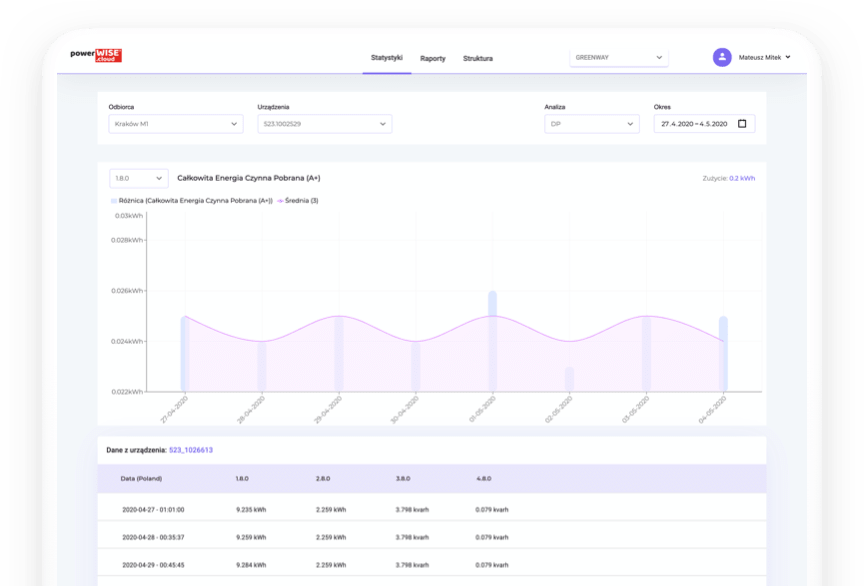 powerWISE is a modern cloud based web app for energy usage monitoring created specifically for PySense — leading Internet of Things innovator and enabler. It allows large facilities such as shopping malls to manage and monitor their electricity consumption.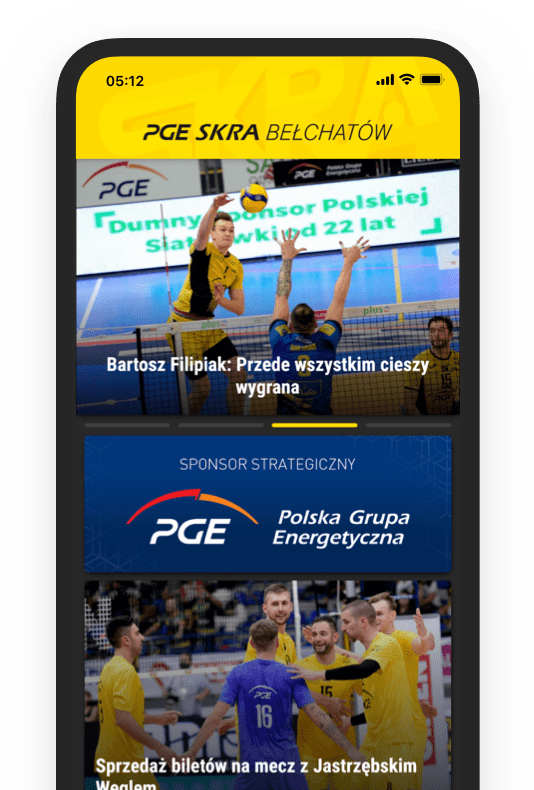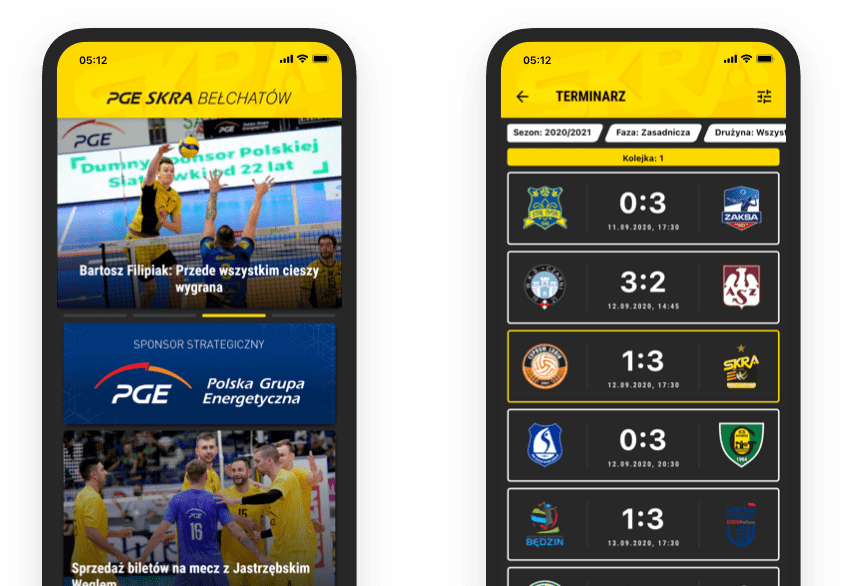 PGE Skra Bełchatów is the most titled Polish volleyball club. The official application of the club is created primarily for real fans of the team. Comfortably browse the news from every day, use the schedule to not miss any match, check the current table and view photos from the matches.
Tools we use for UI/UX development