Why investing in mobile commerce is a good idea in 2021
First of all let's explain what mobile commerce is. It's also named m-commerce or mCommerce and it's any transaction carried out with a mobile device — phone, tablet, wearables. 
What is important about it? Mainly, that this type of sales will most likely dominate online shopping within a few years, and you, having an e-commerce based business don't need to create anything new as it may be enough to use your website. However, you'll have to adopt it to mobile standards. However, there are cases where it would be highly profitable, of course. That's why we already have so many e-commerce mobile apps on the market. 
Going back to the question: why is it a good idea?, find answers here: 
M-commerce will become more and more popular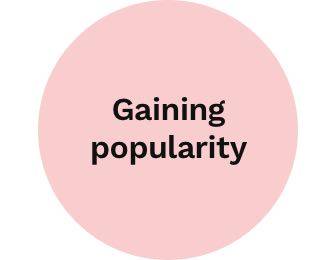 You won't even need any statistical data on mobile commerce forecasts. They say, of course, that in the next few years mCommerce is going to dominate most online shopping. And we can see it everywhere. People want to do shopping in their bed, on the couch in front of the TV, while travelling and so on. And because necessity is the mother of invention, there we are with the expanding mCommerce.
Every online store should have a mobile version. You might say that it is only true in 2021 because of the pandemic and when it's all back to normal people will prefer to do shopping stationary. Some things will remain the same and consumers won't choose to buy particular products online when they have the alternative. But still, even before the pandemic, online shopping was gaining popularity because it's simply convenient. 
Before 2020 more and more customers were choosing e-commerce over traditional shopping. Through a natural process, e-commerce users have started to move to mobile devices.
Convenient and fast
Online shopping is moving to mobile for simple reasons - mobile devices are replacing computers. Fewer and fewer people use a computer for private purposes after work. Many (especially young) people are abandoning their laptops nowadays in favour of tablets and smartphones, as these devices offer nearly the same features and possibilities. That's because grabbing a phone and doing shopping with a few taps is so fast and easy. It's literally enough to buy a product once in the particular shop and all your data is saved. Next time, just pick the goods you want, confirm and pay with your mobile banking app. It can be seconds. Same goes with e-commerce, of course. Moreover, it's easier to find interesting products online than going to the shopping mall. You can search several pages (stores) at once and compare the price to find the best-suited option. So let's not assume e-commerce, and especially m-commerce has any chance to bore customers. Because I think that convenience can't be boring. You can spend saved time in a thousand different ways. 
You will become more profitable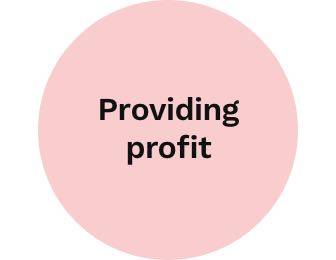 If you strive to reach a great number of customers with mobile commerce (which you definitely should consider), focus on web and mobile development. Whether you decide to improve your online shopping experience on mobile devices by optimizing your website or by creating a mobile app — you'll have to put some effort and money in it. But it will pay off quickly. 
Why? 
Because people choose shops which offer m-commerce over those which don't have a good website or a mobile app. 
Nobody likes to experience a bad looking, unfunctional website that crashes all the time. And it's not only about young people. People are already used to better and better technologies and increasing Customer Experience. It means that encouraging people by a well-working site or application will benefit in having more users. What's quite obvious is that having more users (customers) means gaining more profits on sale. 
You don't have to create a mobile app for mobile commerce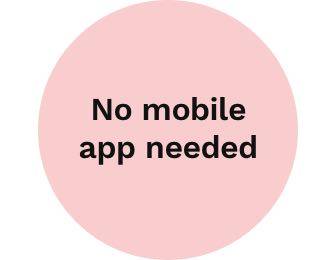 Creating a mobile app for your online shop might be a great idea and might provide you with success. But don't do it in the first place. Most importantly, make your webpage mobile-friendly, so that users can navigate it easily and quickly using a smartphone or tablet browser and buy products without problems or errors. Quick-loading websites are likely to win more sales. That's because most of the users are quite impatient. Investing in improvements for your website is not as expensive as investing in a mobile app, so it's better to start with it. Adjusting the site to mobile conditions is also faster. 
When should you create a mobile app?
Consider creating an app once you know it will be useful for your customers and potential clients. You can do it by doing analyses, checking market needs and looking for your clients' opinions. Then, for example, you can start with MVP (Minimum Viable Product). Check out our article How to reduce mobile app development costs? where we wrote about creating MVP to test the viability of the idea (last paragraph). 
Having a mobile app for m-commerce gives lots of opportunities for your clients. You can for example manage push notifications to let your customers know about discounts. Shops also commonly offer different kinds of award systems to encourage users to do in-app shopping. This can be e.g. collecting points for shopping that reduce the price for next purchase.
Some things can't be done through a website. One of our clients came to us with a great idea to combine online shopping with live streaming. That's how Corner was created. It offers, among other things, in-app purchase of products presented on a live stream.  
In-app payments 
Mobile apps are also helpful when it comes to easy in-app purchases. Once you add your credit card, you can actually pay for your products in one tap. They also provide the possibility to process payment without leaving the app which is very good for user experience. 
However, a well-working website can provide saving customers' data so that the payments are still easy thanks to online banking. In-app payments are very fast and easy for the user, but if you don't want to create an app, you can provide convenient payments for your customers on the website. 
Marketing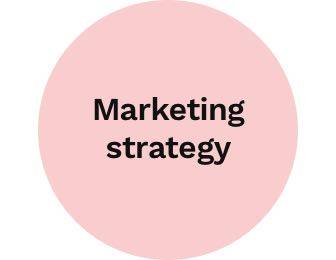 No matter if you choose to improve your website or build a mobile app for m-commerce, marketing is important. Don't forget that your store won't easily promote itself. For mobile marketing, I'd recommend hitting social media with personalized ads. It's not only about ads of course, but focusing on them, let's find a couple of hints on what to promote. 
Things you should show in mobile marketing of your shop
Different payment options with no security issues

Variety of products and services 

Easy returns

Fast delivery

Discounts for customers with loyalty cards 

Multiple shipping options.
Remember about keeping user experience and user interface great to encourage users to stay in your store. This is also a part of marketing strategy. A good experience from buying through a mobile device will definitely invite customers to keep shopping this way. 
To find out more about m-commerce, check out this article. One topic especially important in mobile commerce is also customer experience. You can learn what it is here.