WearWorks is a haptics design company based in the USA, founded in 2015. We helped them develop a mobile app for their first product, a wearable haptic navigation device for the blind and visually impaired called WAYBAND™ (HapticNav).
Challenge
In this project, we partnered with another app development company and were challenged to take over the project from the previous company and finish building the product. The goal was to connect a smart band with a mobile app and guide users to an end destination using only vibration. Offloading this from the eyes and ears, the WAYBAND™ (HapticNav) delivers information without a display in a more intuitive way.
Project's scope
Our main task in this project was to create a native iOS mobile application that connects to a smart wristband. The product has IoT elements and for the implementation, it was crucial to know how to calibrate the device and use the gyroscope in the iPhone so that regardless of the position it would always show the correct route. For more on this, check the articles of one of the developers who worked on this solution: part 1 and part 2.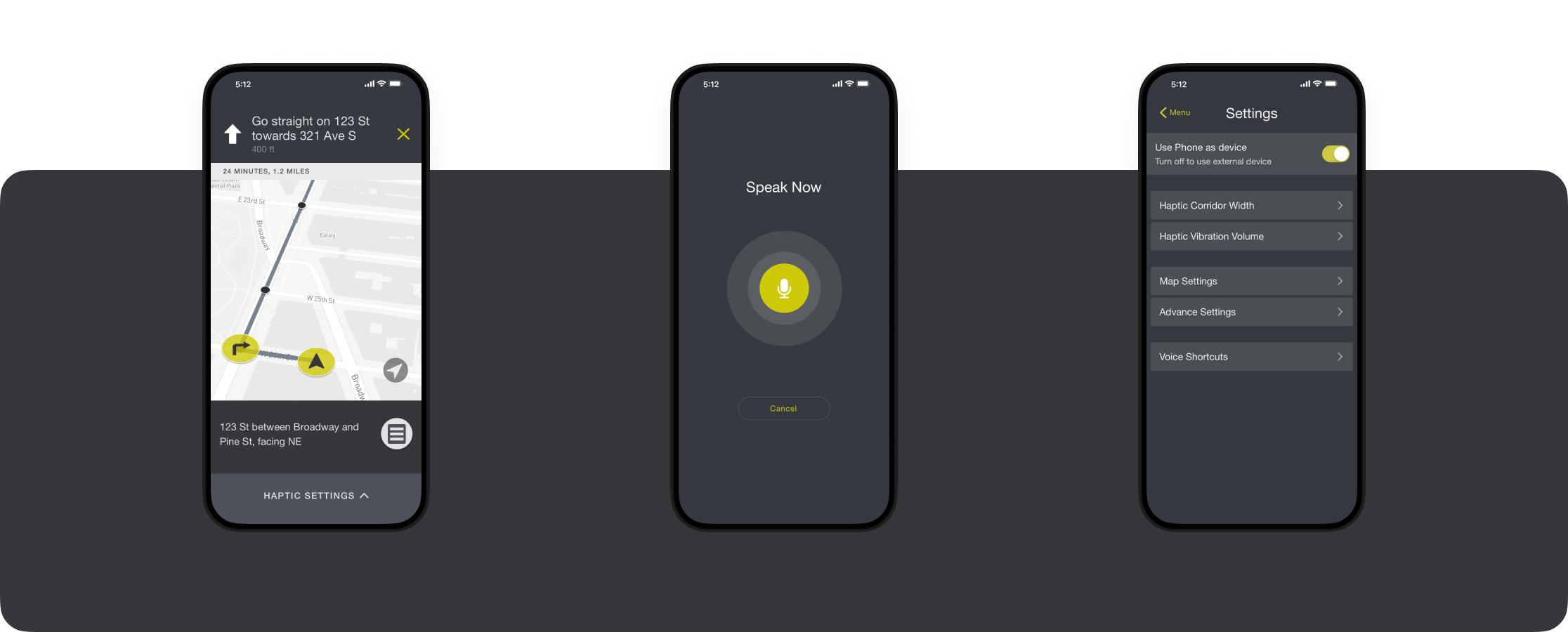 Solution
Technology stack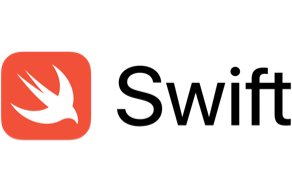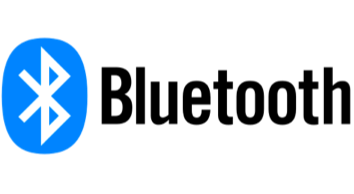 Our team
iOS developer

Project Manager
Communication
We used Slack and Zoom for regular communication.
What our Partner says about us
We've been working with FiveDotTwelve for a long time. They do a great job helping us create the best version of our product. Very responsive, coming with interesting ideas, professionals you can count on. We are very pleased with this cooperation.
Check other projects
Sport
Health
Social Networking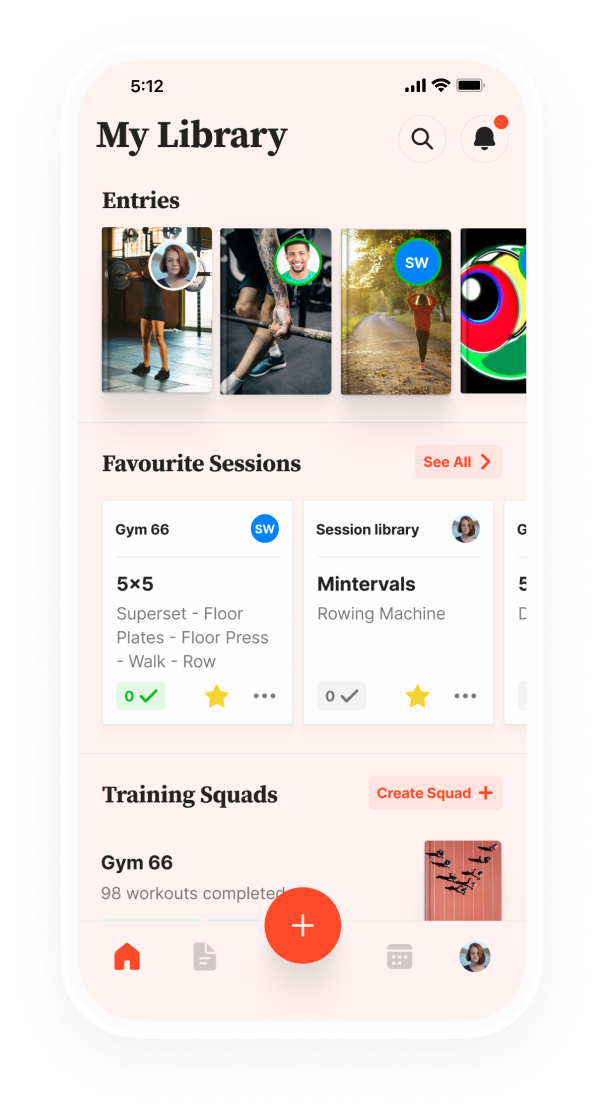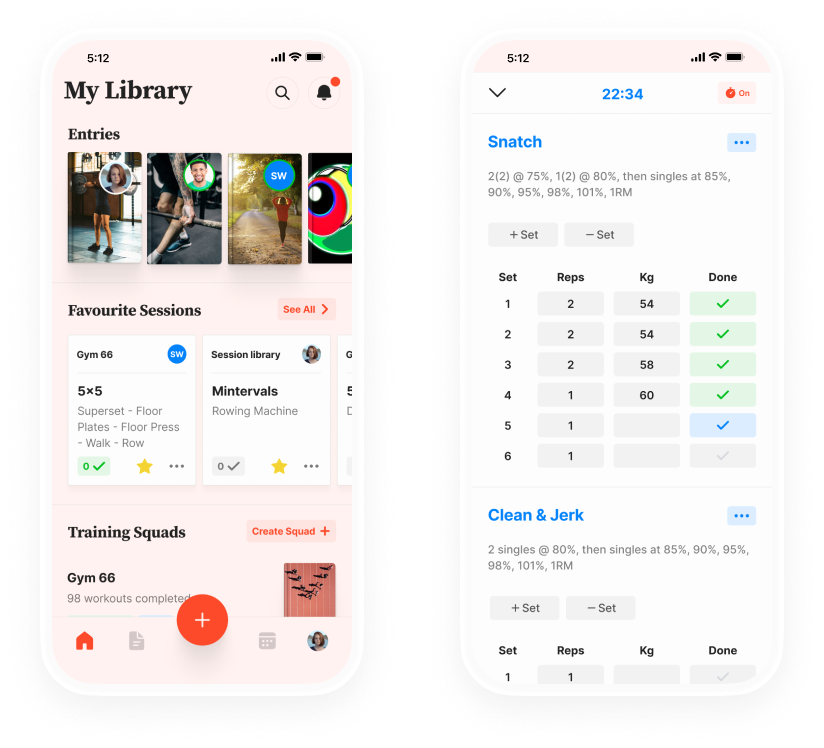 Squaddy is a fitness mobile app to create and share workouts and training content (in-depth articles, guides, links), chat with your teammates, friends and clients, organise online or IRL sessions and more!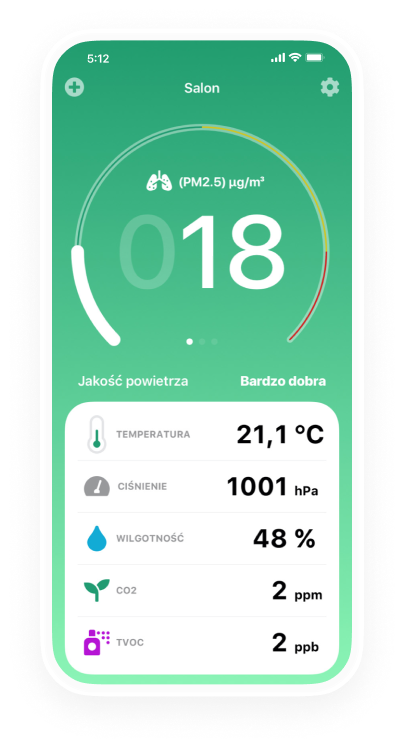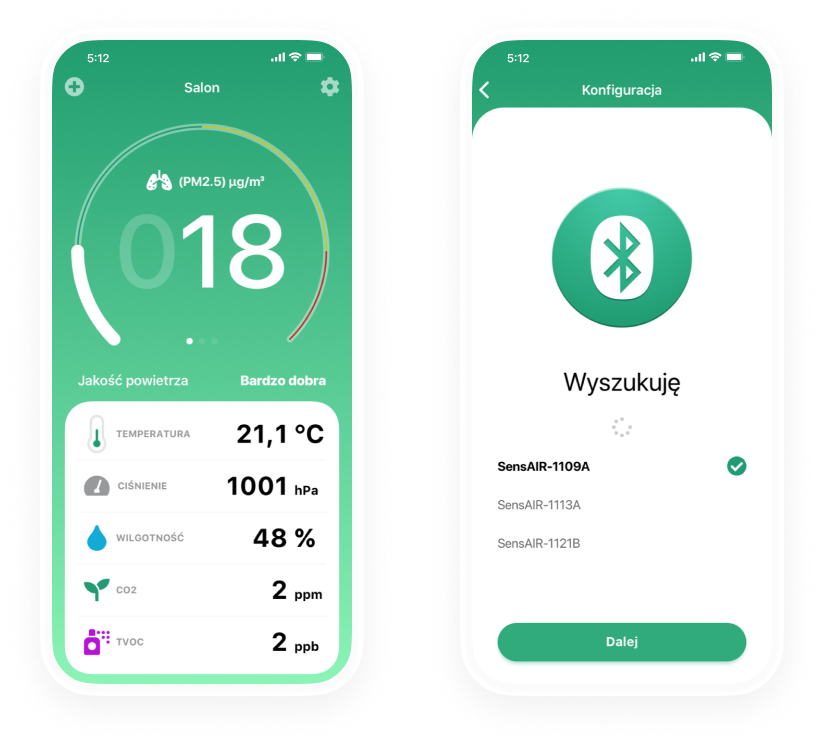 Keep an eye on your home air quality using SensAIR. The application allows you to measure pressure, humidity and others when connected to a sensor via Bluetooth. Put your sensors in different rooms at your home and name them. Then, receive alerts on air quality in each room and enjoy the remote control with the application.