Benefits of Voice Commerce
Customers want to take advantage of increasingly easier ways to shop, and voice commerce is one of them. So after eCommerce and mCommerce there comes the time for voice ordering. I think it's still unlikely to spell doom for the previous two but no doubt it's on fire nowadays and that it's our future. 
How does it work? You can purchase things online using just your voice and a compatible smart device. So all you need to have is a smartphone, tablet or smart speaker and Internet connection. Through voice commerce you can order individual, specific items. It will be hard to implement, for example, product browsing. But who knows what time will bring… There are already numerous benefits of voice commerce.
Forecasts suggest that by 2024, the number of digital voice assistants will reach 8.4 billion units. This evolution of e-commerce is growing also because of Covid-19 but I wouldn't assume it will be less popular when the pandemic is over. Conversational commerce is primarily the result of technological development and consumer needs. Despite open shops, we will not give up the convenience it offers.
How to use voice commerce? 
First, let's find out how you even use voice commerce. You can apply e.g. Siri from Apple, Google Assistant, Alexa from Amazon or Microsoft's Cortana. There are multiple languages available. Depending on which device you choose, different voice commands call the "shopping assistant". Then, also by using voice commands, you can tell the assistant to buy something. For example, on iOS devices you can say "Hi Siri, order a bag on Zalando". Then the voice assistant will ask to pick one of the search results, what model and colour you want, then to confirm, and that's basically it. That's a very streamlined description, most customers would rather do a little more research concerning bags. But it works like that for any product. 
However, voice recognition technology isn't only for shopping. These virtual assistants can also help you with different activities like downloading an app or searching through search engines. You need to use a special command, e.g. "search for headphones on Amazon". 
Online shopping gets faster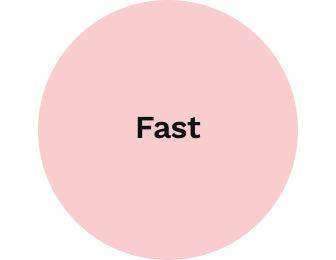 Through voice shopping you can order a product in minutes or seconds. Simply connect your devices to the Internet and start using your voice. Lots of people think that it's only available with smart speakers, but it's not true. You can use any smart device for voice shopping. 
So if you want to order a specific item, you can do it in a moment. Ok, I agree that it's not a quick solution for browsing and finding the right product. But if you want to e.g. order something again, it's perfect. Just say "re-order [product]" and it's done. You don't have to log in, put your contact details and other data as the app or website already has it all. And just like with e-commerce, you can order at any time of day or night.
So whenever you're in a rush, it's a good choice to use conversational commerce and save some time.
E-commerce and m-commerce have already provided a huge difference in shopping experience. Over the past few years we discovered faster and faster technologies, features and solutions to make it possible to purchase things in seconds. 
The digital assistant makes it convenient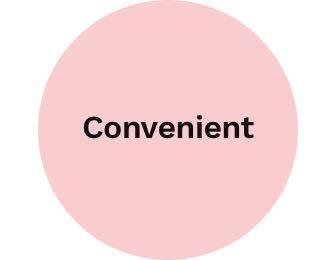 The most important thing about voice commerce is that it's very convenient. Want to lay on the couch and buy something without even using your fingertips? Have your both hands full? Make use of voice shopping. The only thing you need is a smart device and your voice. Voice assistants understand more and more commands in an increasing number of languages. You don't have to speak slowly, you don't have to be right next to the device. Of course they won't understand everything you say. However, this smart solution is constantly being improved for your convenience. So take advantage of this hands free new technology for online shopping and discover the comfiness you haven't experienced before. Companies implementing this solution to their online shops can increase user experience and customer experience significantly. Using new trends is always profitable for any business. Having an e-commerce site or app, you should definitely think about your future and make use of this technology now. 
Artificial Intelligence makes it personalized just for you
Evolving customer experience is now every online shop's mission. As well as being quick and easy, voice buying is also designed for you. E-commerce customers are informed about promotions and offers on things they are interested in. The same data about you is used in Voice Commerce. So the first results of a voice search will always be the things that are most likely to be to your taste. This makes the process even quicker and more efficient, and easier for you. 
The possibility of doing shopping by voice enabled the business owners to adapt to customers' needs in a new way. By learning about customers' preferences because voice assistants can understand them better and faster. Voice searches become easier as you use them because this voice technology allows them to remember your choices. These are 
But don't worry about your privacy. Conversational commerce doesn't use anything beyond what has been used for e-commerce so far. If you don't want your preferences to be saved, turn this option off. More about the safety of your data in Biggest challenges and solutions for mCommerce in 2021.