Flutter is a popularity gaining technology that allows you to reduce the development time of Android and iOS applications by writing only one code for both platforms at the same time using Dart language. 
Our Flutter experience is over 2 years now and we're conducting more and more projects using this technology, because it simply saves your time and budget. 
Additionally, we actively support the Flutter community by adding packages to pub.dev repository, which contains reusable libraries and packages for Dart solutions.
Social network app development

Lifestyle app development

Sport app development

Fintech app development

Healthcare app development
Insurance app development

Betting app development

IOT app development

Utilities app development

Museums app development
Development process
1
Setting up the dev environment
2
Setting up the CI/CD tools and pipeline
3
Coding and continuous QA testing
4
App deployment to the stores 🚀
Our work is based on six pillars
1. Constant communication
We stay in constant touch with our partners in order to ensure rapid feedback and make decisions faster, which let us produce even better software.
2. Product prototyping
Thanks to prototyping, we are able to present to you how the product will work after the development process. It helps us lay a solid foundation for your project.
3. Functional design
Our apps not only work perfectly, but they need to look great too. By having pro graphic designers on board, we can guarantee that your application will be both functional and pleasant to look at.
4. Advanced programming
Brilliant developers are our greatest asset. We love challenges and new experiences, so we are the people who will transform your ground-breaking ideas into serious products.
5. Quality control
We always make sure that the products we release are flawless, so the code that we develop is subjected to both automated and fully manual testing.
6. Support and feedback
Since we strive for a friendly and professional cooperation, our partners can always count on our feedback and help during the decision-making process.
Check other projects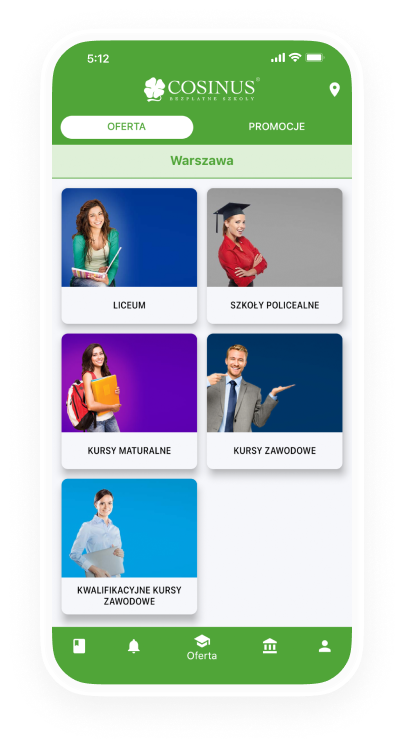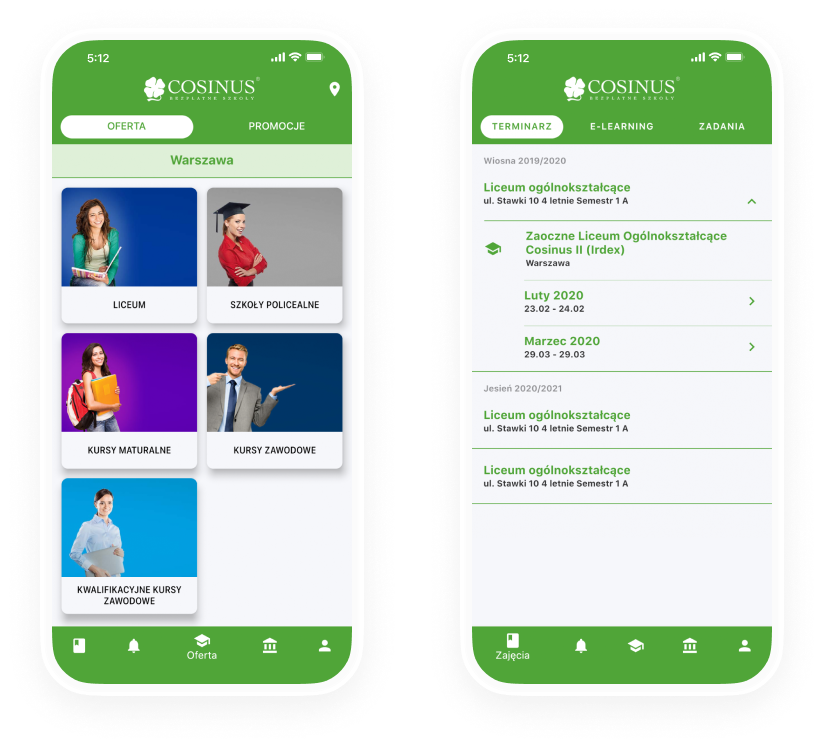 Cosinus is a nationwide network of free schools for adults. In the application you can familiarize yourself with the offer and take part in classes as a listener. As a student you will find a timetable, sign up for classes and check the latest school's events.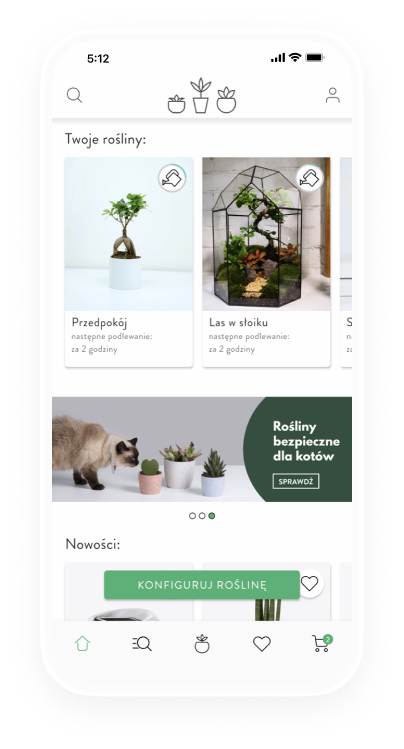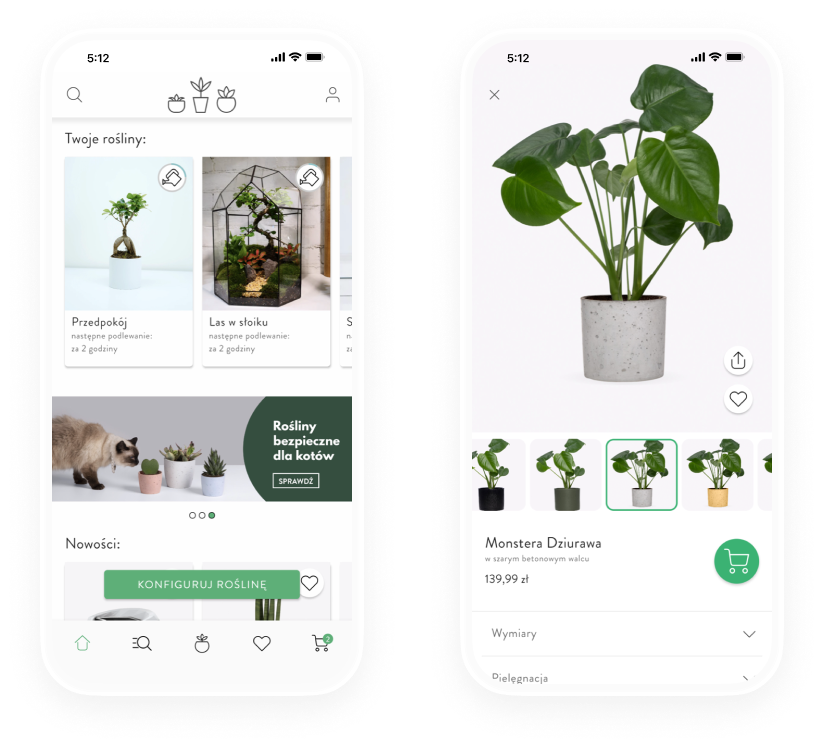 Plants & Pots is a modern home design brand that offers high quality solutions to beautify interiors with potted plants. It's also a perfectly organised online shop offering a wide range of pots of different types and colours.
Technologies we use for Flutter app development